FREEDOM FOR BRICK KILN FAMILIES
Background
In rural Pakistan, when families fall on hard times, they acquire a loan to pay for basic necessities. In short, they go to brick factory owners and agree to make bricks in exchange for the loan.
Yet, many of these people are poorly educated and are often illiterate.
So, taking advantage of this situation, these factory owners charge immense interest on the loan. (Think somewhere between 50-100%...) They also pay the families very little to make bricks, well below the minimum wage. Which means, you guessed it, the debt will only continue to grow even after decades of work.
Furthermore, the factory owners often obligate the workers to live at the brick kilns under poor and dangerous conditions.
Some workers—mostly women—don't even get paid.
If rain or monsoons come, the workers lose their brick quota and have to start over from scratch.

S.M.I was able to release this family from slavery of bonded labor.
Pastor Silas with his family
What Happens
Parents just can't keep up with the growing debt. So, they have their children—as young as three-years-old—make bricks with them. Children work all day and can't go to school, nor can their parents afford to send them. Through no fault of their own, these children will live their lives as bonded laborers (or modern-day slaves) to pay off a debt they didn't create.
Even if the kids could pay back the debt as adults, they didn't have formal schooling. They can't gain better means of employment. And if anyone tries to leave the factory, family members are beaten or tortured.
Thus, the entire family gets caught for generations in a cycle of modern-day slavery.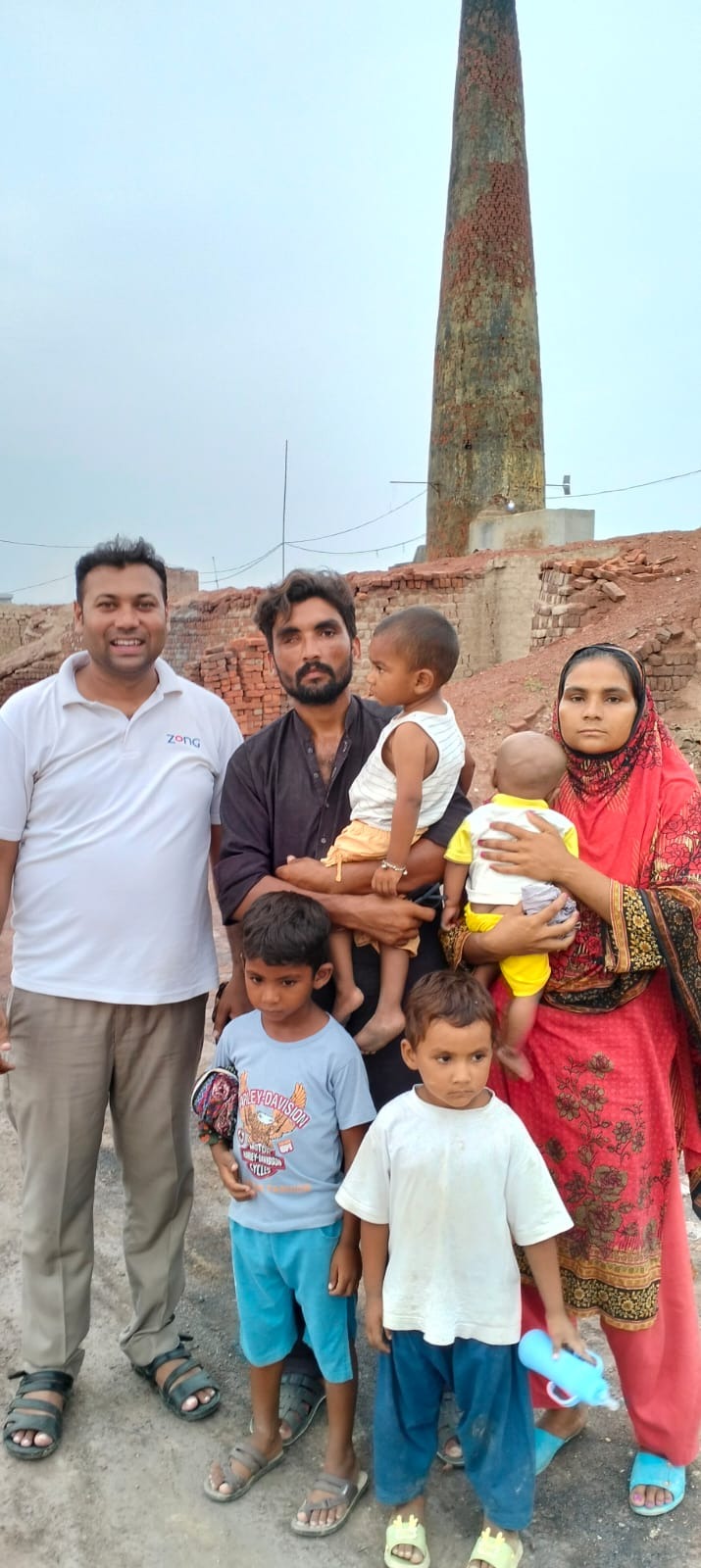 Boy rests during an SMI Bible study at the brick kiln
Where SMI Comes In
SMI sends our team, along with trained volunteers, to the brick factories to educate families. We teach the children primary school and Bible classes after their workday. During this time, we provide the kids with a meal to nourish their bodies and minds.
We teach the adults financial and business management skills. Adults also receive discipleship training to ensure that they:
understand their created value in Christ and
have confidence to establish a better life once they leave the factory
But, we don't just educate the families. We help them earn a more sustainable living while working at the brick factories. Once a family is ready, we get them involved in one of our vocational training programs.
SAVIORS MISSION INTERNATIONAL
© Copyright 2021 Saviors Mission International
Savior's Mission International is a registered 501(c)3. All donations are tax-deductible. EIN 47-1956683.